---
Team Of Sak Solution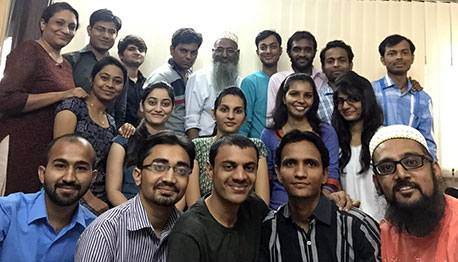 SAK Solutions has expertise in Web and Mobile Applications since 2007. Our clientele has grown rapidly since the last 8 years based on our ability to deliver results for the businesses and organizations we serve.
Our endeavors have led us today to the thriving metropolis Ahmedabad, India where our head office is situated armed by 20 skilled professionals. Understanding the importance of responsive web presence, online marketing and mobile app development, we satisfy our clients by keeping up with the changing needs of these fast-paced times.
SAK Solutions has carved its niche in providing web solutions on .Net and PHP for governments, schools, colleges, NGOs, retailers, contractors, traders and mobile apps for Android and iPhone for airlines, retailers, sports, hospitality, schools and FMB.
We take pride in the 28 years of Khidmat where we have been privileged to serve in the various spheres of Dawaat including Idaras, Jamaat, ShababulEidizZahabi, Al Madrasa tusSaifiyahTulBurhaniyah, AsharaMubaraka, and the IT Department.
---